Partnership Groups for Suppliers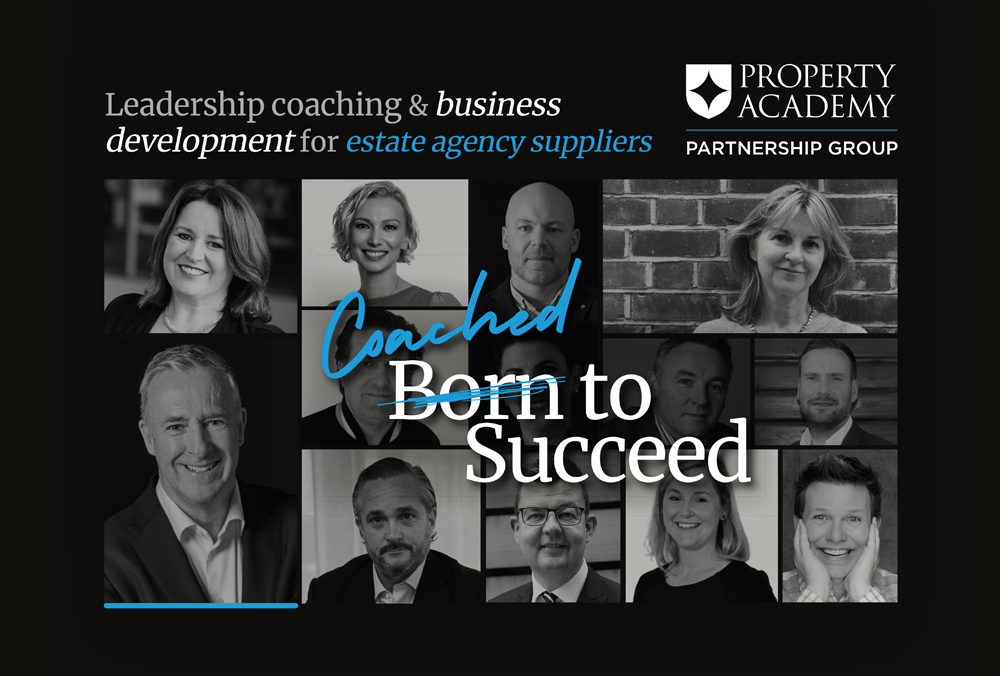 Details
Imagine collaborating with a team of non-competing estate agency industry suppliers, together with some of the UK's leading business coaches, to develop & improve your business, share ideas, make introductions and stay up to date with the latest management techniques – from marketing, to sales.

Whether you are a new entrant to the property scene or an established and well-known brand, enquire now to experience the benefits of membership first hand for just £469 +VAT per month.
ENQUIRE NOW
What is a Partnership Group?
Established for over a decade, the Partnership Groups comprise up to 15 non-competing Property Industry suppliers and exist for mutual benefit and business improvement. Imagine having access to a team of experts, who challenge and support you to be the best that you can be. That is what membership provides. Together, we address current issues & opportunities in very action focused sessions, chaired by well-known property industry leader & business coach, Peter Knight.
In addition to the networking, introductions & cross-promotional opportunities, a key feature of the Property Academy's Partnership Groups are the 90 minute live webinars with leading business coaches from the UK and abroad. The programme includes access to experts in sales performance, strategy execution, digital marketing, brand management, talent management, negotiation skills and surviving in a tough economy. The sessions are inspirational and we regularly receive feedback from our members that they provide the most powerful personal and business development lessons they've ever received.
---
WHAT IS INCLUDED?
Members enjoy the following benefits:
5 meetings at another non-competing member's place of business, providing you with the chance to see and learn from other suppliers.
Masterclasses with top speakers on subjects including the latest digital marketing tactics, strategy execution, new prospecting techniques for more effective sales, how to be more persuasive and much more. This is your opportunity to learn from individuals who work at board level with some of the most successful businesses.
Immensely powerful issues sessions, where members openly share the challenges and opportunities that they face and benefit from the contributions, ideas and recommendations of the others.
Personal introductions to estate & letting agency prospects.
Participation in our 'All Members' day – where individuals from all the groups, including c. 80 estate agency business owners from companies including Andrews, Preston Baker, Northfields and Dawson's, spend time together working on their business issues.
Priority notice and booking for Property Academy events, including the EA Masters Leadership Conference, Exhibition and Awards.
Sounds interesting?
Enquire Now
---
WHAT KIND OF COMPANIES SHOULD JOIN?
The Partnership Groups are suitable for individuals from companies of all sizes – owners of large companies are inspired by the ideas and innovations being adopted by owners of small companies and vice versa.
What is important is a common desire to learn and help one another to have a better business. We learn better together and friendships are formed along the way.
Below is a selection of member organisations.

























---
Each Group is restricted to 15 non-competing members. Once the group is full, no further members are permitted to trial. If you join, no other company that you compete with can become a member of your group. Therefore, if you are interested in trialling with a view to becoming a member, please register now to avoid disappointment.
Enquire Now
---
Upcoming Estate Agency Industry Meetings:
Property Academy organises over 40 events every year. Places are restricted and allocated on a first come, first served basis. View a selection of upcoming events for estate agents and property industry suppliers.